Studying Abroad
Study Abroad without Limits
Visit the study abroad without limits page where you can access the SAWL forum and ask questions to local moderators about studying with a disability in another European Country. Ask about access, supports etc.
Resource Links
European Disability Forum
European Student Union
European Voice
European Youth Forum
About Us
The network is made up of organisations, educational institutions, disability professionals, academics, students and interested individuals who all share the same ultimate goal, the full inclusion of students with disabilities in higher education.

The network is currently run by a managing partnership of organisations from six EU countries, all of which share the objective of promoting full access to and participation in further and higher education for students with disabilities.

The managing partners have wealth of experience in the field of disability in Higher Education. Together they collaborate to examine best practice in inclusive teaching, learning and service provision in partner countries and aim to promote these practices across Europe. Collaboration is carried out via regular online virtual meetings using video conferencing and the staging of annual themed conferences with speakers from across Europe and beyond.
Managing Partners
Belgium - SIHO - www.siho.be
Katrien De Munck of SIHO says, "All smaller countries within a bigger Europe can unite over a subject that matters in higher education. It's good to feel recognition over shared issues and at the same time get inspired by each others work and the exchange of new ideas".
Ireland - AHEAD - www.ahead.ie
Mary Quirke of AHEAD says, "We are learning from our partner's expertise and they are learning from ours, meaning together, we are taking the most effective practices from each partner country and promoting them in our own territories. This is resulting in the promotion of a more uniform and higher standard of service provision"

The Netherlands - handicap + studie - www.handicap-studie.nl
Irma van Slooten of handiecap + studie says, "Being a member of LINK creates the opportunity to reflect on the situation in our own country. It gives us a much clearer insight into the strong and weak points of our system and how we can improve it"

Slovenia - DSIS - www.dsis-drustvo.si
Alenka Bera of DSIS says, "Seeing how different students, experts, organisations or countries approach different issues is an inspiration. Being able to see things from another perspective is a true driving force for development";
Sweden - Stockholm University - http://www.su.se/english/ps
Monica Svalfors of Stockholm University says, "We hope that the collective understanding of each country's unique conditions will enhance mobility for students with disabilities across Europe";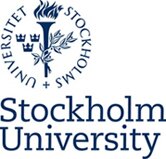 Norway - Universell- http://www.universell.no/
Kjetil Knarlag of Universell says, "We believe that together with our LINK partners we will be able to increase the understanding of the demand for equal opportunities in higher education. By working together across Europe we learn from each other and are able to share ideas and best practices and promote them in our respective countries."