Studying Abroad
Study Abroad without Limits
Visit the study abroad without limits page where you can access the SAWL forum and ask questions to local moderators about studying with a disability in another European Country. Ask about access, supports etc.
Resource Links
European Disability Forum
European Student Union
European Voice
European Youth Forum
A. Information on international mobility and disabilities
When you are interested in international mobility and students with disabilities, you may be interested in an overview of the current

information existing on this topic. We selected the resources that seemed most practical and accessible.
Study Abroad Without Limits is more than just a forum on the LINK website! It offers information concerning studying and international mobility for 5 countries (Ireland, Belgium, Sweden, the Netherlands and Austria). It provides a unique opportunity to contact local professionals and students who already have had the experience and gives information on how to organize your stay. They want to be open up to practical questions on international mobility.
The only disability in education is the reluctance to change: How do YOU make change happen?
That is the title of the international LINK conference. It was a large scale two day event, which took place in Antwerp on July 5th and 6th,
2011. The event was organized by the LINK Network with support from the University of Antwerp. The topics covered at the conference included amongst other very interesting topics: 'Increasing Participation in International Mobility and Exchange Programmes'. The conference publication details.


In the statistical overview: Erasmus Program (2008-2009) of the European commission, a small paragraph is dedicated to people with special
needs. Here is said that in 2008/2009 only 213 students with special needs or severe disabilities were engaging in an Erasmus program. This represents only 0,11% of the total number of Erasmus students and shows an increase of only 2 percent comparing to the academic year of 2006-2007. One reason for this low figure is the lack of information concerning support or adjustments and the absence of a central, well-distributed information system. Besides the lack of information students also refer to the tiring process of organizing aspects such as finance, accommodation, transport…
When students with a disability do decide to go abroad and to experience international exchange there are a few resources they can apply for. Also families, school staff… can be helped with the information on the following websites.


The Dutch organization Handicap + Studie delivers a cut down overview of what students with disabilities need to know before they take off for an international experience in higher education. Subjects like how to organize the finances are discussed. This information can be useful but needs caution for other countries because it is based on Dutch policies.
MIUSA wants to empower people with disabilities to achieve their human rights through international exchange and international
development. Amongst other things, MIUSA gives advice and provides free tools for people with disabilities, professionals and organizations so they can increase disability inclusion in international study, volunteer, teach and other exchange programs. The website of MIUSA is an elaborated website with information on different topics, e.g. action plans that can be followed to prepare an international experience, stories from other students, exchange programs for persons who need extra support…

GoStudy is Canada's most comprehensive website for options and news in Canada and overseas, volunteer programs, working abroad, language programs and eco/adventure travel. What is interesting regarding this website is the fact that they dedicated a special space for people with disabilities who are planning in going abroad. On the page Students with disabilities crossing borders in search for dreams you can read the international experiences of Christine Roschaert, a girl with a visual and hearing disability. Also you can find some practical information on this website on your rights, health insurance, confidentiality, documentation, receiving support and a resource center. The resource centre, National Clearinghouse on Disability and Exchange (NCDE) is sponsored by the US department of State and administered by Mobility International USA (MIUSA). It provides free advice on resources for people with disabilities planning to study or intern in the US and consultation for placement organizations.
Cross-Cultural Solutions (CCS) wants to create opportunities for people who need extra support regarding international exchange and international development. More specifically CCS wants to make international volunteering accessible to everyone. They set goals for increasing accessibility and promoting participation in international volunteer programs for people with disabilities.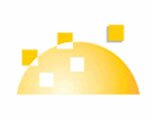 The Higher Education Accessibility Guide is a guide that was set up by the European Agency for Development in Special Needs Education. This guide contains relevant information for students with disabilities who are considering higher education abroad. The information is organized by country and gives info regarding support for students with disabilities, the national approach to higher education and disability and contact information of people who work on this theme for 28 countries. Here you can also find a link to the United Nations Convention on the Rights of Persons with Disabilities 2006 and the Bologna Process. Two policy documents supporting the rights for people with disabilities on international higher education.
On the website of the 7th International Conference on Higher Education and Disability-Innsbruck Austria-2010 diverse material on Higher Education and Disability is accessible. Amongst others you can find information regarding international mobility and students with a disability, e.g. the paper Disabled Students in Erasmus Exchange Programs from Bera, A. (2010).
In 2009 the Erasmus Student Network or ESN evolved the Exchange Ability project. The primary goal of this project was to make ESN an
association accessible for disabled students at all the levels of its activities. In long term vision, the project also aims to encourage the increase of the number of exchange disabled students and to create the best conditions for them during their stay abroad.
This project is made possible in cooperation with UNICA, European Disability Forum (EDF), Youth Agora and ESN International.
Are you interested in participating in the Erasmus Program? But you don't really know what to expect? Then it could be interesting to watch this video. In this video students from all over the world share their Erasmus stories with you.